Easter Schedule
Sunday, April 4, 2021
SONrise Service at 8:00 AM
at Tinicum Wildlife Refuge on Rte. 420 (see map below)
followed by breakfast in the Church Fellowship Hall
Morning Service at 11:00 AM
Evening Service at 6:00 PM

DRIVE-IN SERVICE!
To attend the Drive-In Service,
Please park in the East Parking Lot. (see map)
You can listen to the service from your car radio on 87.9 FM
Meet "Bad Bob" in Person!
AUGUST 17th-20th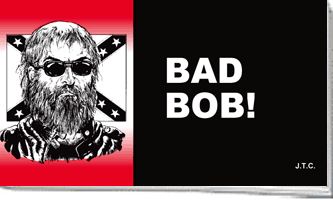 WHO IS BAD BOB?
Bob Nogalski pastored the Victory Baptist Church in Clarkston, Michigan for over thirty years.
"Bad Bob", as he is known, was a gang member in Detroit Michigan until he heard the gospel of Jesus Christ, and God changed his life!
Come and hear him give his life story and testimony at our Camp Meeting!
Br. Bob will be with us Thursday and Friday, August 17 & 18, at 10AM and 7 PM!
He will also be here Sunday, August 20th, teaching Adult Bible Class at 10AM
and preaching the morning service at 11AM and and the afternoon service 2PM.
DON'T MISS IT!
Camp Meeting 2023
AUGUST 14th-18th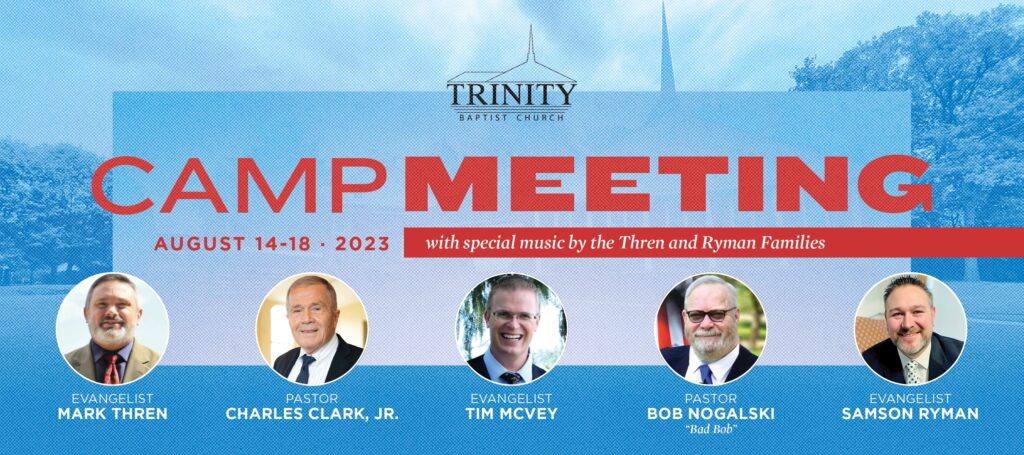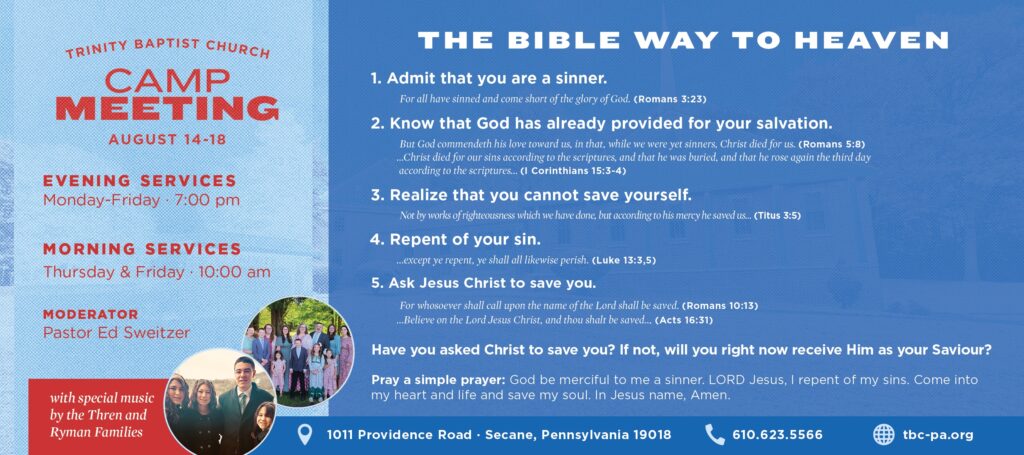 Preaching by:
Evangelist Mark Thren
Evangelist Tim McVey
Evangelist Samson Ryman
Pastor Bob Nogalski
Pastor Charles Clark, Jr.
…and others!
Special Music by:
The Thren Family
The Ryman Family
– Back –
The Bible Way To Heaven
This message is broadcast from our church 24-hours a day to those who drive by our church.
A message from Pastor Sweitzer
Admit You Are a Sinner
"As it is written, There is none righteous, no, not one:" Romans 3:10
"For all have sinned and come short of the glory of God." Romans 3:23
God Has Already Provided for Your Salvation
"For God so loved the world, that He gave His only begotten Son, that whosoever believeth in Him should not perish but have everlasting life." John 3:16
"But God commendeth his love toward us, in that, while we were yet sinners, Christ died for us." Romans 5:8
"…Christ died for our sins according to the scriptures; and that he was buried, and that he rose again the third day according to the scriptures…" I Corinthians 15:3-4
Realize That You Cannot Save Yourself
"For the wages of sin is death; but the gift of God is eternal life through Jesus Christ our Lord." Romans 6:23
"But the fearful, and unbelieving, and the abominable, and murderers, and whoremongers, and sorcerers, and idolaters, and all liars, shall have their part in the lake which burneth with fire and brimstone: which is the second death." Revelation 21:8
"How shall we escape, if we neglect so great salvation; which at the first began to be spoken by the Lord, and was confirmed unto us by them that heard him;" Hebrews 2:3
"Not by works of righteousness which we have done, but according to His mercy He saved us…" Titus 3:5
Repent of Your Sin
"…except ye repent, ye shall all likewise perish." Luke 13:3, 5
"And the times of this ignorance God winked at; but now commandeth
all men every where to repent:" Acts 17:30
"Testifying…repentance toward God, and faith toward our Lord Jesus Christ." Acts 20:21

Ask Jesus Christ to Save You
"That if thou shalt confess with thy mouth the Lord Jesus, and shalt believe in thine heart that God hath raised him from the dead, thou shalt be saved." Romans 10:9
"For whosoever shall call upon the name of the Lord shall be saved."  Romans 10:13
"…Believe on the Lord Jesus Christ, and thou shalt be saved…" Acts 16:31
Receive Christ as Your Saviour
Have you asked Christ to save you? Have you been born again?
If not, will you right now receive him as your Savior?
If you believe with all your heart, you can trust Christ alone for salvation.
Pray a simple prayer by faith…
"God, be merciful to me a sinner.
LORD Jesus, I repent of my sins.
I believe you died for my sins and rose again.
Come into my heart and life
and save my soul.
In Jesus name, Amen"
King James Bible Conference
December 3-5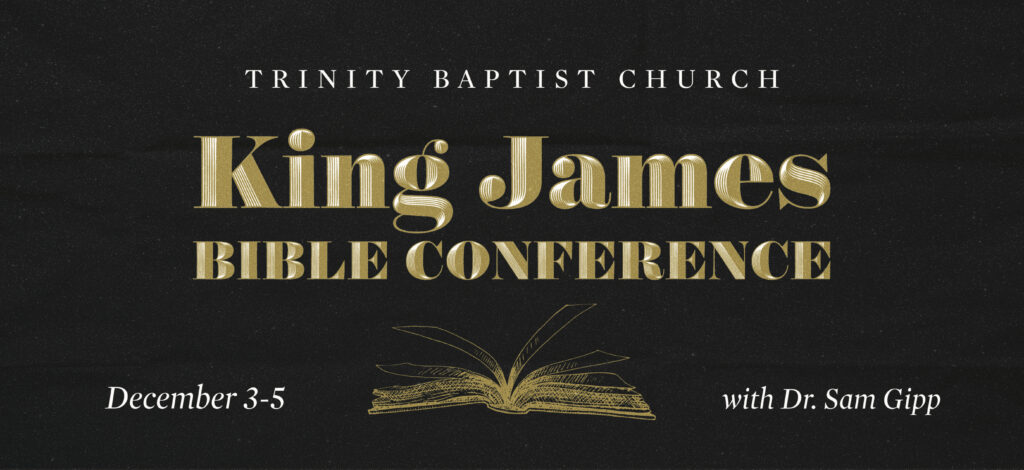 Conference Schedule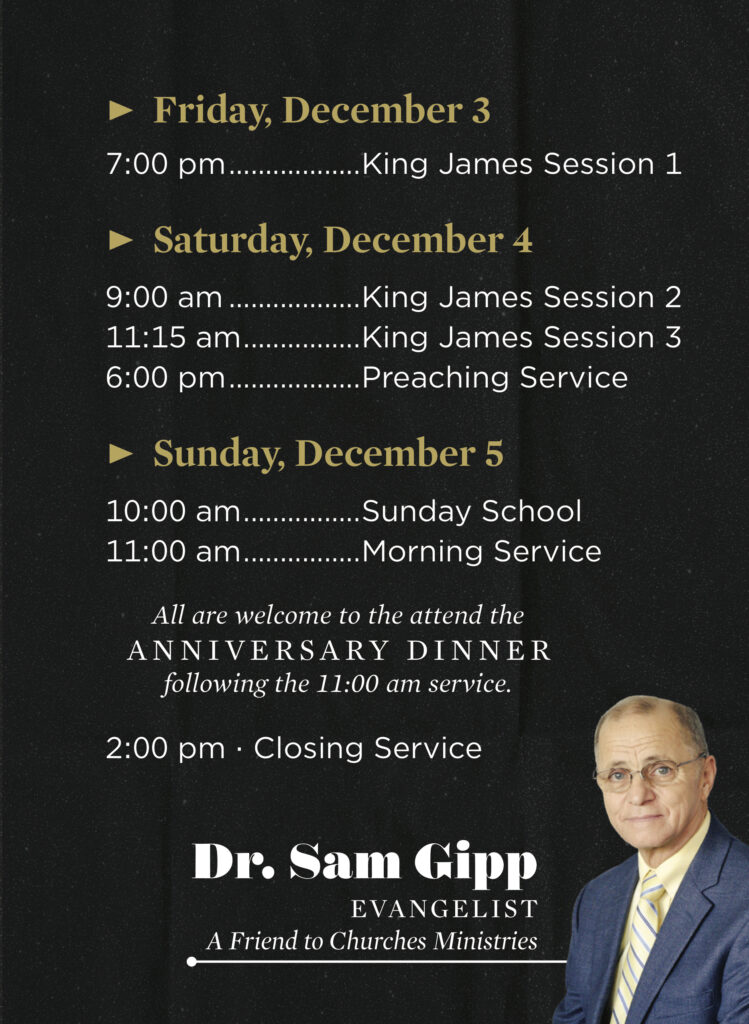 Bible Handout
The goal of our Bible Handout Ministry is to reach people with the gospel of the death, burial, and resurrection of Jesus Christ, which "is the power of God unto salvation to everyone that believeth."
Getting the scriptures into the hands of people is one of the primary jobs of every church. Paul told Timothy that "the holy scriptures are able to make thee wise unto salvation through faith which is in Christ Jesus." (2 Timothy 3:15)
Since the Bible is the final authority for all matters of faith and practice, and, since man-made church traditions have superseded the authority of scripture, we believe that it is our responsibility to make God's word available to people.
If you have received a Bible from us, and/or you would like more information, please call the church office and let us know at (610) 623-5566.